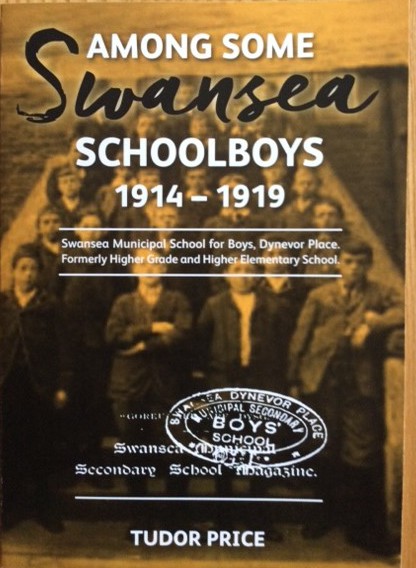 100 years on, the statistics of the Great War remain stark and uncompromising.
Among such vast numbers of service men and women and huge losses, individual stories were often, inevitably, untold.
In tribute, former pupils, teachers and families are remembered against the background of the newly established Swansea Municipal School for Boys, later Dynevor Grammar school, where many had gained a place before the war.
"Among Some Swansea Schoolboys 1914 – 1919" is written by former pupil Tudor Price (Dynevor 1958-1965) with a foreword by Dr. Rowan Williams (Dynevor 1961-1968), former Archbishop of Canterbury.
This "Not for Profit" publication, which is fully supported by the Old Dy'vorians' Association,was published in August 2015 (175pp. fully illustrated, ISBN 978-0-9574178-4-7).
Available at libraries locally.