Anthony Hicks was born in Swansea in 1943 and attended Dynevor School from 1955 until 1962; he was Head Boy in his final year at the school and may be seen as such in one of the images (Row 3, far RH side) to be found at https://dynevorrevisited.org.uk/year-of-1955/
The following Obituary by David Vickers appeared in Gramophone on 23 June 2010.
Anthony Hicks, Handel scholar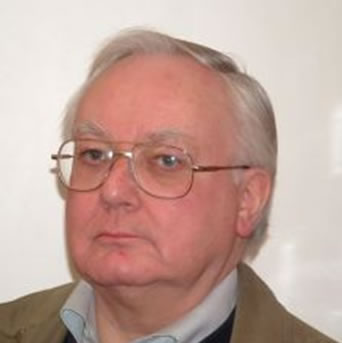 The distinguished musicologist, author, editor and critic Anthony Hicks passed away peacefully last month after a long struggle with pulmonary fibrosis. Gifted with an encyclopaedic mind and broad range of musical interests, during the mid-1960s he read Mathematics at King's College, London, but his heart was not in it; an amateur trumpeter and conductor, he became intensely interested in Baroque music. At first obsessed with Telemann, Hicks researched tirelessly and developed an influential passion for Handel, becoming a staunch advocate for correct and complete performances of the composer's works using period instruments and historically-informed styles.
After working in the city briefly, he had a long career as a computer systems analyst at the University of London until he took early retirement in 1993. During all this time Hicks contributed enormously to the writings of other more famous Handelian authors, not least assisting substantially to seminal books by Winton Dean, Christopher Hogwood and Jacob Simon. His own independent achievements were impressive: the Handel article in the most recent edition of New Grove (including the exhaustively researched work-list); most of the Handel opera entries in the New Grove Dictionary of Opera; a superb essay on the role of librettist Charles Jennens in the composition of Saul; a penetrating study of John Christopher Smith's contributions to Handel's late oratorio performances. Hicks also co-edited an important collection of essays on Handel with Stanley Sadie, who nurtured Hicks's writing of book, printed music and performance reviews in the Musical Times.
Since his death, a host of music scholars from different disciplines have unanimously paid tribute to Hicks's willingness to freely share information from his remarkable mind, obscure materials from his enormous archive (bequeathed to the Handel Institute) and use his expertise to help musicians and scholars.
Many pioneering recording and performance projects were guided by Hicks's generous and often anonymous support. In particular, he developed a close relationship with the Academy of Ancient Music and many of his unpublished performing editions were prepared meticulously for modern premieres at the London Handel Festival. Hicks played a major part in shaping the quality and integrity of many valuable Handel recordings, not just those by Christopher Hogwood, but also projects directed by Paul McCreesh, Robert King, Trevor Pinnock, Emma Kirkby, John Eliot Gardiner, Alan Curtis and many others. He also discovered Handel's musical setting of songs from Milton's masque Comus.
Intent on learning as much as possible about the composer's Italian period, and wishing to make accurate translations of libretti, Hicks even taught himself fluent literary Italian (despite never managing to visit Italy); he was also a leading authority on Handel's Roman oratorios. For many years he worked on a critical edition of Saul (still unpublished, but the basis of Paul McCreesh's acclaimed DG recording), having made his scholarly debut in 1969 with a blisteringly critical review of the flawed edition of the oratorio published by the HallischeHändelAusgabe. In 1983 Hicks was part of a team of British scholars that worked intensively to transform the HHA into an international project applying rigorous academic standards. He was also a founder council member of the Handel Institute and the Stanley Sadie Handel Recording Prize.
Anthony was a quiet and shy man who never sought the public eye. But, paradoxically, he was renowned for his polemical sharpness with scholars and musicians who fell short of his own meticulous standards, whether through slackness or cynical commercialism (which he deplored). He fearlessly berated the follies and hype of the period-instrument movement (famously once blasting one recording by eminent experts as the work of "silly pluckers" because of their whimsical over-use of lutes in the continuo section) and he could be irritable about the imperfections or dishonesty of others who, he felt, were betraying the interests of the general public. For many years, he shared his insights with clarity and wisdom through formats ignored by most musicologists, such as reviews of CDs (for Early Music Review) and printed music. One of Hicks's greatest gifts was his passion for sharing new information and reliable scholarship with the general music-loving public through his superbly written programme and CD booklet notes.
Despite giving a large number of wonderful conference papers during the last few decades, Anthony was seldom content enough with his work to publish it in definitive forms. Since 2007 he was a Research Fellow at the Open University, working in collaboration with Donald Burrows on a new complete survey of all known documents relating to Handel from the composer's lifetime. Almost completed before his untimely illness, this final project is still on course for publication and will probably become the finest and most permanent scholarly monument to Hick's obsession for Handel.
Moreover, he was a conscientious and critical reader of Gramophone for many years. He will be sorely missed by Handel scholars, performers and audiences.
David Vickers, Gramophone, 23rd June 2010
Gramophone is part of MA Music, Leisure and Travel