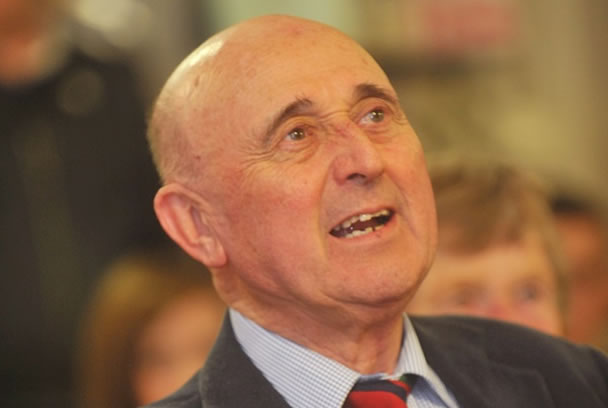 Sidney Frederick Hugh "Sid" Kidwell was born in Bond Street in the Sandfields and attended Dynevor School from 1945 to 1950. He lived in Treboeth for many years before moving to St Helen's Avenue some 10 years ago.
One of Sid's proudest claims to fame was that he had been a conductor on the much-missed and world-famous Mumbles Train. He had also been Manager of the old Burton store in Oxford Street ("Burton's the tailors") where the founder believed that "good clothes develop a man's self-respect".
However, it was for his choral work that Sid is perhaps best remembered as he enjoyed links with seven choirs. As well as being a founder member of Swansea Philharmonic Choir, he was a founder member of Gower Chorale and for many years a member of the choir at St Mary's Church, Swansea. He also sang with the Tabernacle Chapel Choir in Morriston, was a member of All Saints Church Choir in Oystermouth and belonged to chamber group "Hemiola" and travelling chamber group "In Spiritu".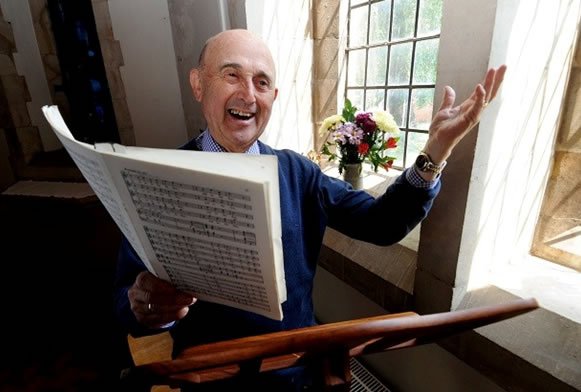 Three years ago Sid told the Post: "One of the things people don't understand is that music opens so many doors to you. Many people my age just sit in the house, but there is a big world out there. The friendships and social aspects are tremendous. I have made hundreds of friends from being involved in choirs. It is vital. You can't underestimate it. It has been the driving factor in my life.
I have been singing since I was eight years old. I wouldn't have had it any other way in my life. The pride I have got in the choirs and what it has given me in life is priceless. I refused to move away in work because I wanted to stay and sing with the choirs I was in. I am out every night of the week singing. I cannot stress enough the recommendation of people joining choirs, learning music, getting exercise and socially engaging."
Sid was also well known as a local historian, giving talks mainly on his specialist subject, the Three Nights Blitz in Swansea in 1941. His grandson, writer and author Chris Carra, said: "You could not pass a building without him saying what was there 30 or 40 years ago. He knew the city inside out. He was a Swansea branch member of the Historical Association and was giving talks on the Blitz up until six months ago.
He was very generous and kind. He loved to make a joke and was a big character. He had a great sense of humour. He loved Swansea. He was really proud of Swansea. He was an avid Whites (Swansea Rugby Club) supporter and followed the fortunes of the Swans.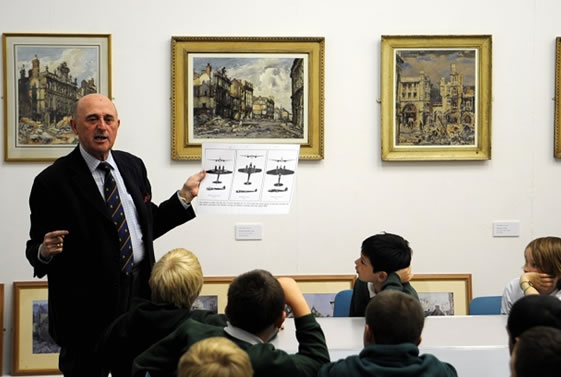 He put younger people like me to shame. He was at meetings or giving talks or singing with choirs every night. The last time he sang was the Messiah with Gower Chorale at the Brangwyn Hall last December. He supported the Stroke Association after my grandmother's illness and collected for them. He met her when she was working in the office of the Mumbles Railway and he was a conductor. He was very proud of having worked on it."
Sid had also served as Lord Mayor's Warden of St Mary's Church and current Warden and Secretary Allan Jeffery said: "He was always so full of enthusiasm. He was a very engaging person, especially with schoolchildren whom he used to show around the church. He would always offer a helping hand. He was such a nice person."
Adapted from an article by Chris Peregrine, South Wales Evening Post, May 26, 2016.