Swansea Schoolboys Football cap, awarded during the 1921-22 season to Tom James, while he was a pupil at Dynevor; the School was then known as Swansea Municipal Secondary School.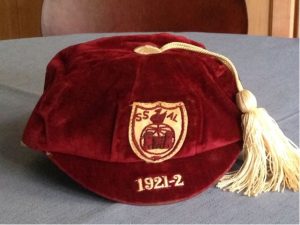 The picture was kindly provided by Tom's son, Brian James (Year of 1958).
The practice of awarding caps to boys who represent Swansea Schoolboys has long since lapsed.